Pearce Brings A Wealth Of Experience To His Engagements
Michael Pearce's corporate tenure includes domestic and international sales leadership assignments for North America, Europe, Asia, and the South Pacific. He built his business acumen serving several of America's leading companies including Citicorp, Boeing, Weyerhaeuser, Singer and EMC. He is a creative, entrepreneurial executive.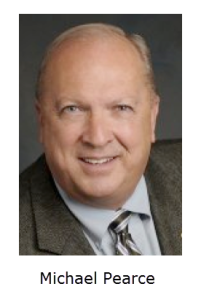 He is a seasoned professional known for his ability to build high performance sales teams. His skill and experience allow him to bring "go to market" strategies, channel methodologies, effective process, productivity disciplines and meaningful metrics to the sales endeavor, creating sales organizations able to generate revenue and margins with repeatable, dependable and predictable results. He possesses a unique ability to create systems supported by a technological foundation that maximizes sales effectiveness and efficiency.
In addition to being a gifted sales executive, Pearce, a Certified Business Counselor, is a sought after speaker, and published author. His book on professional selling and effective sales management, Don't Shoot the Piano Player, has been used by educational institutions and companies alike as a model for building and maintaining successful sales teams.
Sales and Marketing Executives International twice recognized Pearce: once with the Most Distinguished Sales Leadership Award, and once with the Most Distinguished Sales and Marketing Award. He was the recipient of the Presidents Award for Excellence in Sales Leadership.
Pearce graduated from the University of California and pursued his Master's degree at Rutgers. He is a private pilot, a Master scuba diver and an aspiring golfer.
 Call Me And Let's Discuss How To Ignite Your Company's Revenue Engine
425.830.4156